The Tokheim Controller. Of course, a bit of a story how I was able to get this.
I got an email from someone who had seen my website.

The subject line was "cleaning the attic" along with a list:
Have a neon walk signal with bulbs.
2 Corning green glass
3 Tokheim green glass
5 Corning caution glass
4 Tokheim caution glass
3 tokheim red glass
1 Corning glass
1 GE DH Controller with backpanel and parts
1 Tokheim controller
"I am in Ohio and would like to clear out the attic. Do you know of anybody that would be interested?"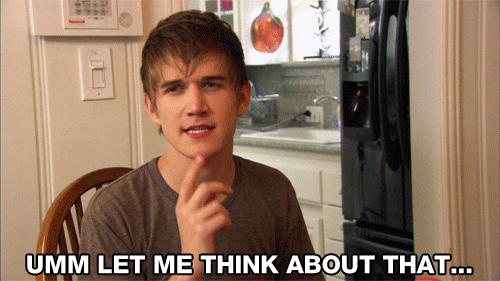 I know a guy I thought. ME!
Just a couple back and forth emails and we had a deal. Really nice guy. We talked a few times on the phone. Reminded me of myself. Plus he had a Pixel Phone too like me.
Anyway………………I wondered how i'd get the stuff. He suggested Amtrak. He had shipped items cross country with it. I never heard of that before. I was thinking Uship again but decided to go with Amtrak instead. The price was very reasonable and I really didn't want to drive to Cleveland and back.

He dropped the stuff off (4 big boxes) in Cleveland during the overnight. Their station is open from around midnight to 6am most days. It left that morning and was at Utica's Union Station before 1pm the same day.
Took my car along with a hand truck but forgot to take out the grandson's car seat and was able to stuff it all in my Ecosport. Went home and unpacked my presents.
Unpacked everything. Once again, all over the kitchen floor. A Crouse Hinds Neon pedestrian signal. The WALK is broken and I was aware of that going in. A GE Controller with a backplate to go with it and a bunch of extra dials. 18 assorted Command Lenses, and a Tokheim Signal Controller.
I honestly thought when I saw the original photo of the controller was that is was just a flasher. For an intersection that the light just flashes. Thats what was on the tag that it was a flasher.
I was honestly surprised when I unpacked it and saw that it was actually a controller for a full intersection. All the wires were labeled and I saw ones for N-S and E-W for all 3 colors. I thought to myself, that this was more than I originally figured. Indeed, it was.
About the Tokheim Signal Company from Highway Divides:
Following the February 1898 design of a gas pump by John J. Tokheim the Tokheim Manufacturing Company was incorporated in Cedar Rapids, Iowa in 1901. In 1918 employees of the Wayne company set out on their own, purchasing Tokheim and reincorporating it as the Tokheim Oil Tank and Pump Company, moving to Fort Wayne, Indiana in the old Wayne Spoke and Bending Company factory. In April 1926 they acquired the Signaphore company, also located in Fort Wayne, and formed the Tokheim Traffic Signal Division – although such branding has not been seen on their products, instead retaining the TOT&PCo. nomenclature. This acquisition brought along J. N. Paul of Automatic Signal Co. and Ruben E. Bechtold, from Signaphore. They would greatly develop and expand the Signaphore line into the modern traffic signal as well as introduce new controllers. By 1937 their interest in the product line waned and on January 8th, 1938 the transition of their signal interests both in design and manufacturing to Automatic Signal of East Norwalk, Connecticut, took place.

This thing is in amazing shape. The guy I got it from got it by trading a gumball machine for it. He's had it packed away in his attic for many years. All the stuff he was going to restore at some point, but never did and now downsizing, it was time for it to go.
For the time period it was from (probably mid to late 1920's) its a great piece of engineering actually. Has 3 separate coils and magnets. 1 for the Amber (yellow) time sequence, one for North-South Green / East-West Red Sequence, and the other for East-West Green / North-South Red. The way I figure how it works:

N-S Green / E-W Red and E-W Green / N-S Red each are controlled by a time setting on the separate dials. By moving the time setting longer or shorter, this moves the magnet to a different position on the dial underneath. The further out on the dial it is, the slower the dial turns and the longer that sequence lasts. It the dial is tuned down to a shorter time, the magnet is closer to the center of the dial and it spins faster so a shorter sequence.
The Amber (yellow) dial controls the length of the yellow sequence for both opposing sides of the signal.
When a certain sequence is active that coil is powered. The other 2 have no power going to them. There are also cams which control each of the different sequences. The cams I believe control which one of the coils has power. As the cam turns it will supply power to one of the 3 coils and thereby making 3 different adjustable sequences. Very simple, and kind of amazing someone engineered this so many years ago.
Here's a photo of the 3 separate dials on it. Looks like the brass plates on it with the different settings are engraved. Being an engraver also, kinda cool to me.
This is the power part of the controller. There are no springs, but instead there are brass rings I guess you could call them and they spring back and forth to make contact with the appropriate sequence of the signal. Again, way fricking cool if you ask me.
Here's a short video of it running. Not hooked up to a signal just yet, but got it on my test board.
From what i've been told, there is another of these owned by a member of one of the signal collecting groups I belong to. It is inoperable I guess. My friends have never seen one of these that actually works.

The first time I plugged it in and fired it up, I wasn't too optimistic that it would work. Little did I know it worked. There was a broken wire so it would die on the yellow sequences. I was too afraid to fix it myself so I brought it somewhere. It was an easy and inexpensive fix. I brought it back home and hooked it up to my test board and smiled from ear to ear when it worked like it was designed to so long ago. I'll have to hook it up to the Tokheim Signal i've had for a few years. I've never done anything with it. Glad I didn't because now i've got a controller to run it.
There is a ton of other stuff that came with this controller. The Crouse Hinds neon pedestrian signal is also another gem. That i'll have to bring it to a local neon shop and have him fix it up. Well beyond my skills for sure.
So 2020 has started out on a good note. I was worried nothing would come my way. Stuff has been way overpriced recently on the auction sites. One seller jacks his prices up, and everyone else follows suit. Everything is "vintage" and "rare" lately that has been up for sale. Gotta know where to look, who will give you a fair deal, and luck into stuff like the past couple of things i've gotten.
Thanks for reading,
Tony